Coffey & Tea appointed to Kununurra Country Club Resort
October 2, 2016 9:49 pm
Coffey & Tea has been appointed to manage the social media strategy and digital marketing activities for the Kununurra Country Club Resort.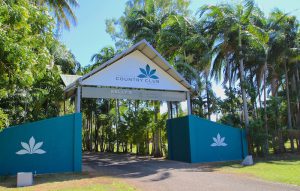 Coffey & Tea will be assisting with the creation and implementation of a series of Facebook and Instagram campaigns for KCCR and Kelly's Bar & Grill; as well as retooling their content strategy to maximize opportunities.
"Starting 1st October we will be looking at how we can harness the full spectrum of a communications strategy: digital, social and traditional media, to maximise Kununurra Country Club Resort's engagement across multiple channels," according to Managing Director, Meg Coffey.
"KCCR is a client with incredible potential to make a mark with key tourism audiences and I am looking forward to helping them take advantage of the opportunities that a strategic and well managed digital campaign can deliver," she said.
As is fast becoming a Coffey & Tea trademark, all initiatives will be reinforced with analytics and regular reporting to ensure only the best, strategic social media support.
"Having the opportunity to work with Kununurra Country Club Resort is a major win for Coffey & Tea and is confirmation that we are, increasingly, the go-to social media provider for WA's tourism industry," said Ms. Coffey.
Coffey & Tea will provide full service social media strategy and management.
Coffey & Tea is Western Australia's leading social media agency dedicated to the tourism and hospitality industry. We work with brands throughout WA to help their voice be heard.
If you'd like to learn more about how Coffey & Tea can create a social media strategy for your business, please get in touch.