How four international travel, tourism & hospitality brands are keeping the lights on during COVID-19
June 23, 2020 7:57 pm
Just because the world has changed, it doesn't mean you have to pause the online community you've established.
As brands adjust their content strategy and tone, we take a look across international borders to see how brands are communicating and staying top of mind during COVID-19.
American Airlines
The world's largest airline has returned to brand marketing for the first time in four years with their #YouAreWhyWeFly campaign. The centrepiece of the campaign is a short video posted to YouTube, Facebook, Instagram and Twitter, answering to the criticism of why the airline is still operating during a pandemic. The inspiriting video includes user-generated content of people keeping busy while they are isolated at home, along with footage that highlights the crew who are helping people travel home and the transport of life-saving equipment to hospitals.

The campaign #YouAreWhyWeFly has evolved to posts on Twitter and Instagram to include highlights on passengers travelling and the companies expanded cleaning process.
Postmates
The US-based food delivery service brand has launched the #OrderLocal campaign to promote their celebrity fans' favourite local restaurants while they are isolating at home. The YouTube video promoting the campaign includes Katy Perry, Snoop Dogg and John Legend sharing their local go-to's shot to camera on their phones.
Postmates is pushing for followers to join the campaign, asking them to tag their favourite restaurant and the friends they miss eating with on Instagram and Twitter with donations being made to the World Central Kitchen foundation.
Nelson-Atkins Museum of Art
It's the collaboration we never knew we needed. Three Humboldt penguins from the Kansas City Zoo were treated to a private tour to the Nelson-Atkins Museum. The visit aimed to enrich the lives of Bubbles (aged five), Maggie (seven) and Berkley (eight) as they are currently not stimulated from their normal daily visitors.
In a sea of bad news, the warm and feel good video went viral on the museum's Facebook page and is currently at 1 million views and over 3,000 comments, many expressing excitement about returning to the museum.
Airbnb
Had to postpone your holiday? Airbnb is another brand offering the next best thing with live, interactive video sessions led by expert hosts right from the comfort of your own lounge.
Going beyond the typical tour it offers hosts who would normally receive income from renting their space, a chance to show off a city, craft, cause or culture from drawing classes, music meditation to a coffee masterclass.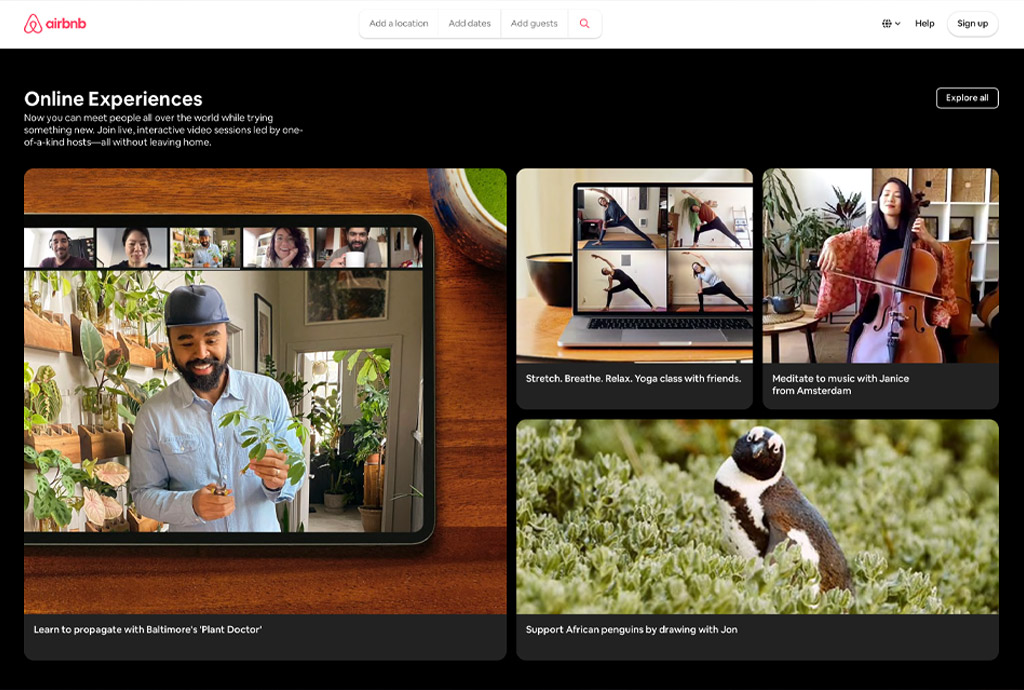 Need help converting more often? Chck out our hospitality and social media blog post!
Coffey & Tea is Perth's leading social media agency dedicated to the tourism and hospitality industry. We work with brands throughout Western Australia to help their voice be heard.
If you're interested in finding out more about how our social media services can help you recover from the pandemic, please get in touch today.