Case Study: Foam Coffee Bar
April 3, 2016 4:08 pm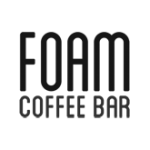 SOCIAL MEDIA COMPETITIONS CASE STUDY
The Client: Foam Coffee Bar
Location: Leederville, WA
Project Brief: Foam Coffee Bar was the new kid on Oxford Street, offering crema coffee, delicious seasonal food and home baked treats all within a Swedish inspired contemporary café experience.
The Coffey & Tea team worked on:
How far does your #FoamRoam?
Coffey & Tea was one of the first agencies in WA to jump on the trend of social media competitions. This innovative and creative thinking allowed the team to develop a highly successful competition that promoted the brand and encouraged people to visit Foam Coffee Bar.
The promotion was based on a simple, yet effective, question – how far does your #FoamRoam?
The competition encouraged customers to post a photo of their Foam Coffee Bar branded takeaway cup in an interesting location on their Facebook, Twitter and/or Instagram accounts.
The incentive? Win free coffee for a year.
By using the hashtag #FoamRoam, hundreds of entrants were converted into brand advocates. The creative license involved in the visual component really captured social users' imagination and capitalised on their enthusiasm for the medium.
Coffey & Tea is Western Australia's leading social media agency dedicated to the tourism and hospitality industry. We work with brands throughout Western Australia to help their voice be heard.
If you're interested in finding out more about how our social media competitions can help your brand, please get in touch today.