What should we do for dinner?
Food tourism, whether you realise it or not, plays a vital role in where tourists decide to spend their vacations. decide to spend their vacations.
Food tourists (or culinary tourists) seek travel destinations with rich culinary histories, exciting attractions, and delicious food.
Food is such an essential part of the culture. As you travel the world, one of the best ways to immerse yourself in different cultures is to embrace all the unique cuisine, customs, settings, and traditions.
When we think of what motivates tourists, we often go to the obvious – art, physical locations, adventure, etc. But what's the first thing you always say when you arrive at a new holiday destination? Where should we eat?
Let's take a closer look at food tourism, why it's essential, and what you can offer tourists.
What is food tourism?
There's no question about it: people love to eat. Regardless of where you're from in the world, the one thing that seemingly always brings people together is food.
According to the World Food Travel Association, food tourism is "the act of travelling for a taste of place in order to get a sense of place."
Now, while that is undoubtedly a bit of a marketing-style definition, the essence of what the WFTA is talking about is clear. So much of what makes a travel destination appealing and unique is food and beverage.
To truly understand a place, you need to understand what (and how) the locals eat. Whether it's a new restaurant or a famous watering hole, food and beverage will always play a significant role in the decision-making process of where people travel.
Food tourism is all about providing experiences revolving around food and beverage that show true value and respect for a particular destination's local culture, history, and environment.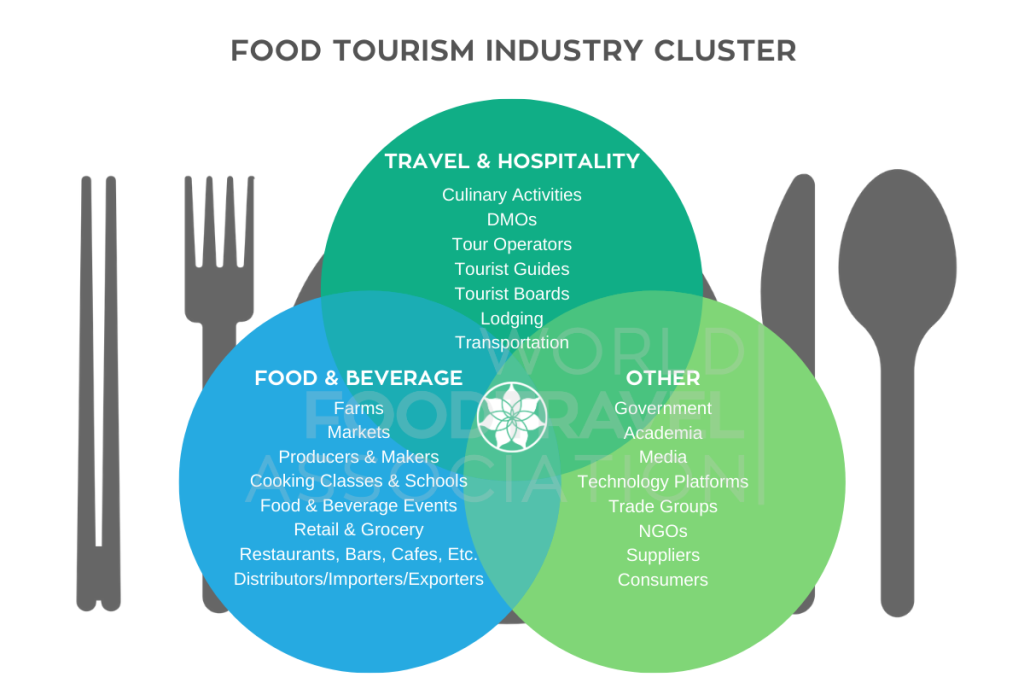 Why is food tourism so important?
From a marketing perspective, food tourism should be an incredibly important part of your marketing strategy. When people decide where to go on holiday, they don't look at just one factor; they want to make sure all boxes are ticked.
If you haven't already, you should think about how food, wine and travel influencers can help your brand or business with food tourism.
Food tourism focuses heavily on cultural immersion, environmental impact, economic development, and creating memorable experiences for (hopefully) repeat travellers.
Food tourism aims to achieve all of this through creating a greater sense of community pride around local culinary culture, attracting culturally engaged tourists, and encouraging people to spend money locally and support small businesses.
Food tourism ideas
When it comes to planning activities, activations, or events centred around food and beverage, the possibilities for engagement are truly almost endless.
However, one of the most effective ways to promote food tourism destinations is by offering tourists the opportunity to experience cuisine in local and traditional environments.
Here are a few examples of popular food tourism activities:
Brewery/winery tours
In-location tastings
Walking food tours
Restaurant guides
Pub/bar crawls
Night markets
Traditional restaurants
Street food tours
Pop-up restaurants
Food festivals
Cooking classes
The list of food tourism activities could go on and on. As tourism and hospitality marketers, how you differentiate yourself from the competition all comes down to originality, reliability, and conversion.
What makes your night market experience different to everyone else? Why should someone take your tour versus your competition? Find your point of difference and you'll go a long way to finding more tourists.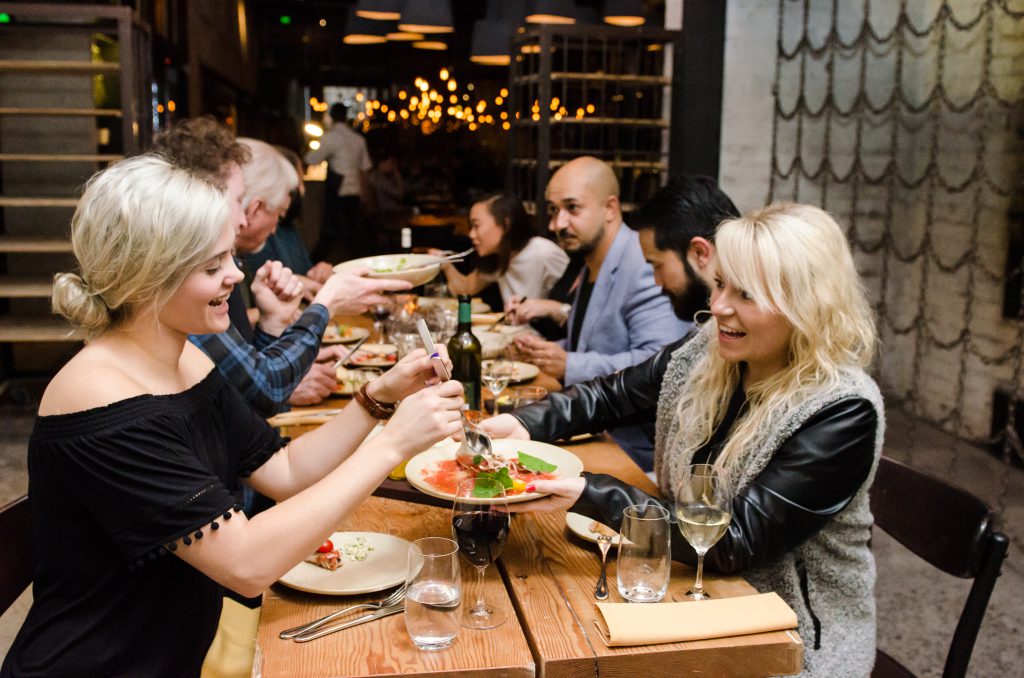 What motivates food tourists?
According to Dr Barry O'Mahony from EHL, the main factors that motivate food tourists are:
The taste of food was found to be the most important motivator for food tourists.
Cultural experiences and socialisation were next – the latter was described as the desire to increase friendships in a food tourism destination. Food tourists look for destinations with abundant cultural and heritage features, unique specialty shops, markets selling local farm produce, cultural events, a rural environment and farmers' markets.
Food tourism appeals were another motivation, including traditional food villages and visitor-friendly food markets; and
Local destination appeals were also a significant motivation, encompassing cultural events that feature food and other traditions of a food destination. Local destination appeals are related to opportunities to engage in diverse cultural activities.
Keen to get the word out about your tourism business? Find out what the Coffey & Tea team can do for you!