Hashtags are a way of organising information on social media platforms.
By adding a # to the beginning of word and phrases (omitting the spaces between the words), they become searchable terms.
Being aware of popular hashtags and using them in posts can increase brand awareness and positively influence audience engagement with posts.
The following lists of popular travel hashtags for WA will get you started, but don't rely on them wholly and solely. Popular hashtags are also competitive, so it is best to combine them with hashtags that are more specific to your brand, town and even the subject of your image.
Click here to learn how to promote your travel business with hashtags »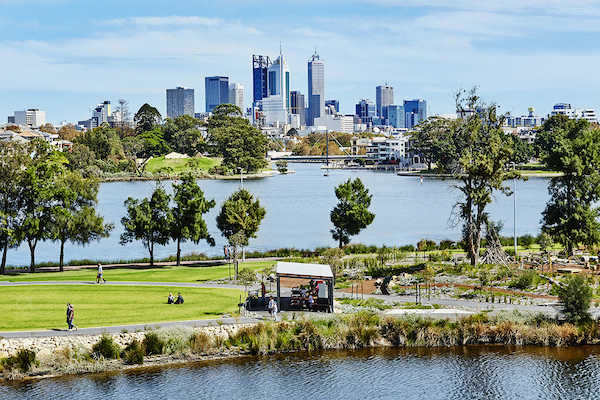 Popular Hashtags in Western Australia
The following are Tourism WA managed hashtags, meaning that the organisation has permission to feature photos that use these hashtags in their media and promotions.
Unofficial Hashtags:
Perth food hashtags
Highlighting how good your fish and chips is, or that you have the coldest beer in town are great ways to bring in customers, especially those that aren't locals. When you do, it is best to also add some hashtags that are a bit more general, something that someone from out of town is likely to use in searching for places to eat and drink.
The following list is of popular hashtags with Perth as the location but you can easily apply them to any location:
Perth place and event hashtags
Places and events are good hashtags to add in your posts if and when they are relevant to the content, here are some that are relevant to Perth but once again apply them to your town and events:
General Perth hashtags
The next lists are specific to Perth and the major regions around the state, but they can easily be swapped for your specific region or town. For example instead of #perthtodo and #seeperth you can create #bunburytodo or #seekalbarri.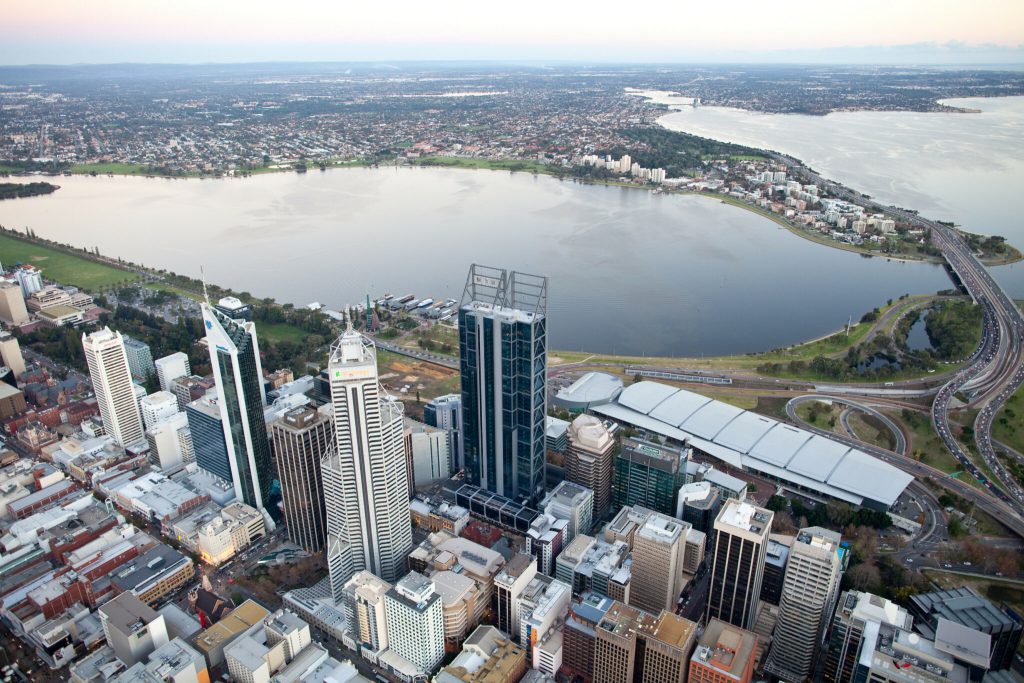 Regional WA hashtags
Western Australia is divided into four regional areas; Margaret River and the South West, Exmouth and the Coral Coast, Broome and the North West, Esperance and the Golden Outback. The following lists offer some of the official and unofficial hashtags for each of the regions around the state.
Australia's South West hashtags
The Margaret River wine region, southern forests and coastline all the way from Bunbury down to Albany.
Food and wine is a big part of the Margaret River area and great to use as subjects for your posts, but there are many more experiences for visitors to the area! Appeal to the nature lovers in your audience with hashtags relating to the giant tingle and Karri forests, underground caves.
Try using hashtags around the coastal experiences on offer with activities including surfing, kitesurfing, snorkelling and beach fishing.
Further along the south coast near Albany, the experience of whale watching combined with the historical importance of the area are also perfect for attracting visitors.
The following are popular hashtags for the South West:
Australia's Coral Coast hashtags
The Coral Coast is an idyllic area for travellers exploring Western Australia. With an abundance of marine life on the Ningaloo Reef, there's no doubt that visitors will be heading straight to the water activities on offer.
Favourite activities such as swimming with the whale sharks, sea kayaking, fishing charters, can all be used in your hashtags.
However, once they have had their fill of diving and fishing, there is also an array of land-based activities that can also be used for hashtags. Gorges hikes along the Cape to see wildflowers, rock wallabies, wedge-tailed eagles and other birds plus significant indigenous artefacts on guided tours.
The following hashtags for posts that are related to the coast along the Ningaloo Reef and Cape Range National Park in WA's north.
Australia's North West and Broome hashtags
A little further north are the Pilbara and Kimberley regions, famous for the contrasting landscapes and untouched wilderness.
The Kimberley region has forever been popular with photographers and other visual artists. Utilise these in your hashtags by focusing on some of the colours and textures in the landscapes, the desert pindan contrasting with the white sands and turquoise waters of the coast.
Inland of Broome are the rugged 4wd drive tracks, including the Gibb River Road and gorges that hold sacred indigenous artworks. Adventuring and exploring related hashtags work well for these posts.
The following are some generic hashtags you can use that are popular for these areas:
Australia's Golden Outback hashtags
The Golden Outback is the vast area east of Perth that stretches to the border encompassing Kalgoorlie and Esperance.
While a vital part of the area's appeal, gold isn't the only thing on offer for tourists to the area. Use Kalgoorlie's rich history as part of your hashtagging strategy, the beautiful colonial building lining the wide streets have great appeal.
The sights and experiences of off-road adventures can be used in your hashtags to appeal to your audience: red dirt roads, wildflower season, native flora and fauna, and sacred indigenous sites.
Then there are the coastal experiences of the Esperance area, such as beach walks on the white sands of Lucky Bay, bird watching, and hiking in Cape Le Grand.
Using Hashtags
Remember to be smart about including hashtags; you want them to be seamless and not jarring to the reader by breaking up the text in your message. This is especially important for Twitter, where you need to incorporate your hashtags and message in 140 characters.
Instagram is a bit more flexible, though if you are adding a large number of hashtags it is better to add 4-5 blank lines after the text before listing the hashtags or add them as a separate comment.