Eclectic Fremantle café X-Wray engaged Coffey & Tea to manage its Twitter account and encourage growth and brand awareness.
It was important to establish a very distinctive tone of voice and attitude that accurately represented the X-Wray café and connected with its current and future customers.
We decided simple and straight down the line was best, with the central brand message being "What do you possibly want? We have coffee, cake, breakfast, lunch, dinner, delicious wine, tasty beer, live music, art exhibition space, and cocktails". It was understated yet brilliantly matched the tenor and vibe of X-Wray.
After a social media audit, Coffey & Tea identified the key influencers and Twitter accounts in the Perth and Fremantle market and went about engaged users with a personable voice from the X-Wray account. This built brand awareness, customer loyalty, customer base and presence. Food sales were driven through photos and descriptions posted on social media sites and through 'check-ins' and repostings/retweetings. Due to this, we were able to increase retweets by 60% and mentions by 62.5%.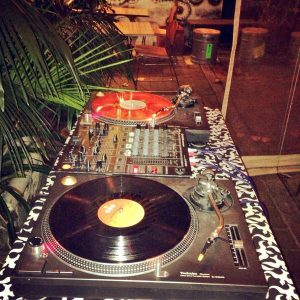 If people don't know about your business, they won't come and spend money there and building a trusted brand that has excellent reviews and recommendations posted by people with no agenda other than having enjoyed themselves is priceless. With a Twitter presence of only 135 followers and 106 following in December 2013, Coffey & Tea devoted a lot of attention to building a social media presence that would encourage people to interact with the café, ask questions and seek out information on music events, the menu and other weekly activities. We focused on fresh, interesting content that was enjoyable for customers to read and engage with, rather than flat advertising that encourages social media users to switch off. By the end of our contract, Coffey & Tea's efforts increased X-Wray's twitter presence by 551% with 744 new followers and a 1,445 increase of followings for an optimal followers/following ratio.
Social media is incredibly powerful and particularly successful at increasing turnover and it can often cost very little or nothing at all. Coffey & Tea gave X-Wray the tools to move forward themselves, combining social media savvy with a cohesive branding and marketing strategy, demonstrable outcomes and a bunch of smart ideas to keep them at the top of their game.
Coffey & Tea is WA's leading social media agency dedicated to the tourism and hospitality industry. We work with brands throughout Western Australia to help their voice be heard.
If you're interested in learning more about how our social media services can help your brand, please get in touch today.