Case Study: C Restaurant
August 18, 2017 3:27 pm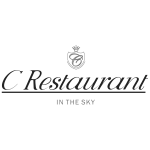 DIGITAL PUBLIC RELATIONS CASE STUDY
Client: C Restaurant
Location: Perth, WA
Project Brief: Located on the 33rd floor of St Martins Tower on St Georges Terrace, C Restaurant is Western Australia's only revolving restaurant.
Offering the 'wow' factor, it is the perfect setting to celebrate special occasions, entertain business colleagues or simply set the sun to sleep with someone special. C Restaurant prides itself in being amongst Australia's best.
After suffering some negative press, it was imperative to put a digital public relations plan into place.
The Coffey & Tea team worked on:
Database management
Email marketing
Campaign analysis and reporting
Over a 12 month engagement the Coffey & Tea team created and managed the digital marketing strategy for the restaurant building brand awareness, increasing brand exposure, and growing the customer base.
We ran several influencer marketing campaigns as part of a larger digital public relations strategy.
Coffey & Tea is Perth's leading social media agency dedicated to the tourism and hospitality industry. We work with brands throughout Western Australia to help their voice be heard.
If you're interested in finding out more about how our social media services at Coffey & Tea can help your brand, please get in touch today.